Photo reblogged from Whisper words of wisdom with 6 notes
findourselvesinstrawberryfields:
Tina Fey, I fucking love you. 
i love you, i'll always love you.
It's only been two days since I saw him last & I'm missing him like crazy. There isn't one second of the day where I don't think about him; no matter where I am, who I'm with or what I'm doing, he's constantly on my mind.
I actually feel quite lost without him, the moment he leaves & says goodbye is when it sets in, I start missing him and I don't know what to do with myself.
Being with him is even more natural than my own heartbeat & being with him feels so right, that's why being apart – everything feels so wrong.
I'd be lying if I said I didn't still have some fears in the back of my mind. I am scared, scared that he might get bored of me, of this. That he might find someone else, someone more exciting, prettier, someone who makes him happier, someone better, someone perfect. Although, no one could love him more than I do, but I would sacrifice my own happiness for his – all I want is what's best for him, for him to be happy; even if that doesn't involve me.
Fear? Insecurity?
Maybe it's both, I'll never feel good enough for him, he's perfect and I know that something this amazing won't happen twice, not to a girl like me.
I miss him & I just want him here ©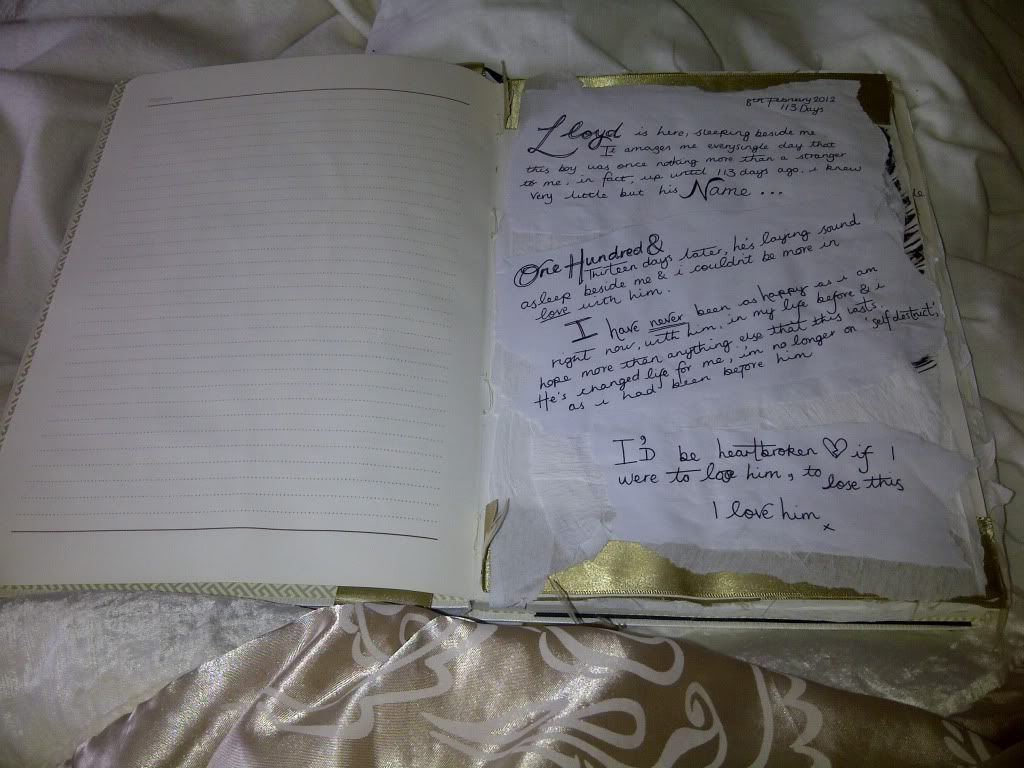 Lloyd is here, sleeping beside me. It amazes me every single day that this boy was once nothing more than a stranger to me, in fact, up until 113 days ago, I knew very little but his name…
One hundred & thirteen days later, he's laying sound asleep beside me and I could not be more in love with him.
I have never been as happy as I am now, with him, in my life before & I hope more than anything else that this lasts. He's changed life for me. I'm no longer on 'self-destruct,' as I had been before him.
I'd be heartbroken if I were to lose him, to lose this.
I love him x